Transport policies are crucial to tackling climate change and have real potential to cut emissions. Better transport policies bring many other benefits – for our health, economy and the quality of life in our communities.
A key aim of York Green Party's transport policies is to reduce the overall amount of traffic on our roads, aiming for excellent and affordable public transport, walking and cycling provision while giving priority to those who most need a car because of disability or the nature of their work. While we fully understand the frustrations of motorists regularly caught up in traffic jams, national and international professional evidence has shown that building more roadspace is far less cost effective than investing in good quality sustainable alternatives – for this reason we oppose proposals for dualling the ring road and would invest the money instead in bus, rail and other sustainable transport options.
We are all pedestrians (whether on our feet or with mobility aids). There are real health benefits to be gained from regular exercise. Many of use other forms of transport at different times and making sustainable transport as attractive as possible helps to reduce dependence on the car as well as fostering inclusion for the young and elderly.
We will:
Actively implement early consultation for all major new transport related developments (asking residents for input right from the beginning), following the successful approach of the 'My Castle Gateway' iterative process to include everyone in shaping proposals from the outset.
Work towards creating better access to services without the need to use a private car. Healthy alternatives such as walking and cycling must be made safe and attractive to all those who are able to use them, especially in residential areas and our city centre.
Work towards a long-term strategy that cuts the need to travel by private car and expands safe neighbourhoods and good quality affordable public transport including options for new light rail networks to serve new developments.
People with disabilities
Ensure that all traffic schemes carefully take account of the needs of people with disabilities by working closely with representative groups and the wider public.
Invest in better provision for people with disabilities to access the city centre and health services including options such as improved support for Dial-a-Ride and York Wheels,
Exploring the idea of a 'Hospibus' and a vastly improved Shopmobility Service – perhaps in at least two locations at the edge of the centre, eg. Piccadilly car park and Union Terrace.
Where security measures require the loss of on street disabled parking we would ensure more dedicated off-road disabled parking bays on the edge of the footstreets area. Our proposed free shuttle bus would also connect car parks to key city centre locations, catering for elderly and disabled as well as those laden with heavy items!
Pedestrians /people with disabilities/cyclists
Create a four-year capital fund for new and improved pedestrian crossings, dropped kerbs and junction improvements for pedestrians, people with disabilities and cyclists. This would not just respond to current demand but also pro-actively cater for the needs of school children, families, and the elderly accessing schools, shops and health services as part of a walking and cycling strategy.
As part of increased investment in road resurfacing and maintenance create specific capital funds for resurfacing pavements and off-road cycle paths.
Identify key cycle routes which need prompt winter maintenance to keep them safe and open to traffic at the same level of service as key road gritting routes.
Support a largely vehicle free, fully pedestrianised city centre, including a strategic study of the options for traffic calming /reduction, pedestrianisation or part-pedestrianisation in all the 'peripheral' streets. We support the permanent closure of the outbound Micklegate Bar to all but cyclists and similar initiatives that might reduce through traffic at Bishopthorpe Road shops, on Navigation Road, The Groves etc. We will work with local communities to cut through traffic while maintaining access for deliveries, emergency services etc.
Devise new approaches to fill all vacancies for school crossing patrols and ensure that every infant/ primary school that needs one is catered for.
Cyclists /people with disabilities
Create a capital fund (£1m pa) to invest in every opportunity for a Dutch-style off-road cycle network developed in conjunction with local residents, including starting with possible 'quick wins' to close the gaps, for example at Hospital Fields Road (to join the Millennium Bridge to the Walmgate Stray route and at Marygate car park to join the new Scarborough Bridge provision through to Bootham Park, Wigginton Road and the Foss Island Cycle Path.)
Seek locations for covered secure cycle parking around the edges of the city centre and in workplaces, freeing up space in on-street parking for shorter stay use.
Pilot the 'bike hangar' on-street secure cycle parking provision (popular in many London boroughs) in terraced residential streets to cater for limited cycle storage options and also potentially at rural bus stops to support longer distance commuting.
Give priority for cyclists on major routes where they cross side road junctions and introduce well designed segregated 'Dutch Style' cycle tracks as part of any major highway changes or developments.
Get on with defining where cross-centre cycle routes should be and where they shouldn't be – better signing to make clear the existence of the route to all users should help.
Ensure that all workplaces and schools offer cycle training/ urban cycle skills at minimal cost. The current subsidy for adult one-to-one confidence training should be made permanent and promoted more widely.
Offer 'cycle try out' packages and cycle challenges to all businesses within the city to encourage more cycling to work. We will maintain the current Business Travel Officer post and expand staff resource for this work where there is a clear demand.
Public transport
Aim for a step change improvement in public transport (within the severe national limitations of unregulated, privatised bus services). At a time when we must reduce emissions and energy of any kind for making and running all types of vehicles will be scarce, it makes sense to share!
Target additional investment in subsidised bus services to improve evening and Sunday provision, access to the hospital and other specific needs. All bus subsidies will require as a condition good publicity and marketing of services to increase usage.
Create a Bus Priority Fund to seed-corn further work and applications to regional and national transport funds for improving bus priority on roads and at junctions in the city. This would include incorporating changes in the Castle Gateway project building on reduction in traffic using Micklegate so that Tower St – Ouse Bridge – George Hudson St becomes a bus priority corridor for the city centre, with local access for deliveries and servicing premises.
Introduce (initially for a trial period) a free city centre shuttle bus (or similar arrangement with existing operators for York Card holders) to link up key locations such as the station, hospital, Stonebow and other parts of the city centre.
Create a Better Bus Stops Fund for installing real time information signs at bus stops currently without them, along with new and improved bus shelters.
Our pressure has achieved an all-electric Park & Ride fleet (by 2020). We will work to bring about a hybrid or very low emission fleet on all other routes ( through further funding bids and a tightening of the criteria within the Clean Air Zone being introduced for the most frequent bus services from 2020)
Promote the use of Park & Ride sites including extending the later evening services to all sites and early progress on allowing overnight parking at all sites.
Work with bus operators to speed up the introduction of screens and bus stop announcements on all buses to assist visually and hearing impaired and visitors
Work with bus operators to negotiate fare reductions and improved inter-ticketing in return for specific investment in infrastructure and bus priority.
Require major new developments in the Local Plan (via a supplementary planning document) to create travel plans that cap traffic levels in the vicinity of the development and through annual monitoring maintain these for the first 5 years. Where required they will provide free or heavily subsidised frequent bus services or other incentives for the first 5 years of the development to achieve this (modelled on the policy implemented for Heslington East University expansion)
Ensure that York Central is a zero carbon, very low car development with no through access for general traffic, much reduced parking provision in the Central Business District (using the park and ride instead) and excellent, frequent public transport along the new spine road.
An options appraisal for developing a light transit system (trams of various kinds) to provide modern, attractive, reliable public transport to meet the demands of new development in the Local Plan (including York Central). This was first considered nearly 20 years ago in York but transport investment has gone into park and ride services run by private commercial operators. This undermines rural public transport and increasingly leaves residents in York's villages dependent on the private car.
Car drivers
Undertake a complete review of the current ResPark system with the aim of reducing the standard charge by at least 50% whilst rapidly achieving much more comprehensive coverage in the urban areas. The wider coverage will help to reduce commuter parking, encourage public transport use and also facilitate new-build no-car developments.
Support and develop existing measures to promote an electric vehicle charging network. We will review the Council's approach via the planning system with respect to increasing charging capacity, including the option to provide some on-street charging facilities. We will, however, take into account the limitations on our national (and international) capacity to simply switch everything to electric, rather than reduce consumption levels.
Ensure that a full city wide review of parking provision takes places rather than the current piecemeal approach. Green councillors have supported a new car park in St George's Field as part of the Castle Gateway project as a means of removing parking from the Castle car park. We now need to properly and transparently review how much car parking capacity we will need in future to make sure that what we do provide is well maintained and high quality (including for example repairing the car park capacity signs, good provision for people with disabilities, public safety features and an efficient pay on exit system).
Invest proactively in city wide lift sharing schemes, possibly working with North Yorkshire and East Riding councils.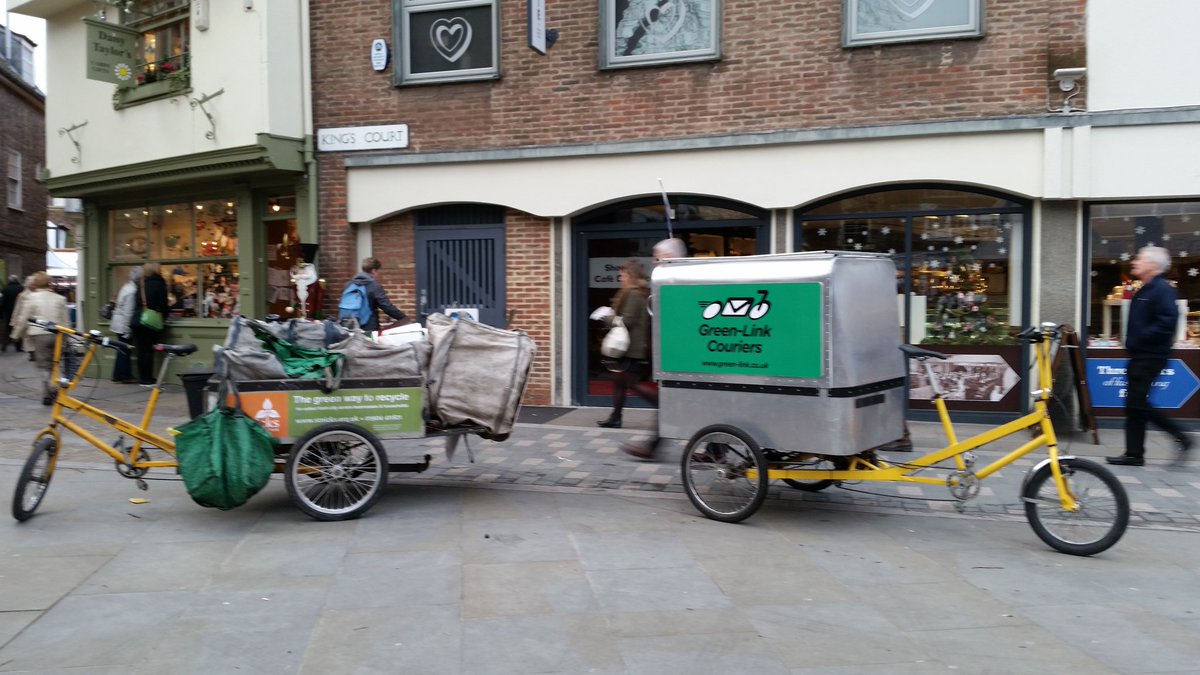 Supporting businesses
Work with business organisations to address their transport related concerns including the need for affordable transport for employees working late hours and shifts.
Take action to support a pleasant traffic free city centre and protect our very special historic buildings and streets from damage by over-large delivery vehicles. We will prioritise progress on securing an effective out of town trans-shipment depot so that deliveries can be brought into the centre on smaller, possibly electric vehicles.
Continue and if possible expand the Council's Business Travel Planning work with local employers to encourage sustainable commuting.
Expand capital investment in road re-surfacing.
Develop new approaches eg small electric vehicles and cycle couriers so that supplies can quickly reach businesses without having HGV's driving through narrow historic streets.
Cleaner air, better neighbourhoods
Get on with implementing and extending the Council's current Clean Air Zone policy to improve air quality in the city. Current plans will require all buses that enter the city centre more than 5 times a day to be either electric or very low emission by 2020 but don't currently address other road users such as taxis, delivery vehicles, vans or private cars. As part of our clean air policy we will gradually extend the Clean Air Zone policy to cover other types of vehicles.
We will also ensure there is a well-planned campaign to reduce air pollution from idling engines including both buses and other vehicles. This will combine public education with effective enforcement including the possibility of on the spot fines. We will review the effectiveness of the 2019 signage being installed at bus stops to inform bus drivers of the law.
We will review the city's 20 mph speed limit areas and consult on extending their coverage to include many entirely residential streets that were missed out in the initial implementation, including bringing in 20mph for all streets within the inner ring road. We will seek to work closely with the police on effective enforcement of 20mph alongside effective engagement with the public on the benefits for walking, cycling and pleasanter more active neighbourhoods with slower traffic speeds. We will work with residents to review existing 'rat-runs' and identify solutions to put an end to the pollution and dangers they create.
Produce a Supplementary Planning Document on traffic and residential neighbourhoods, actively supporting residents who want to explore measures to reduce through traffic on residential roads. This will include measures to extend pavements, add seating, planting and cycle parking and create more sociable space for local communities.